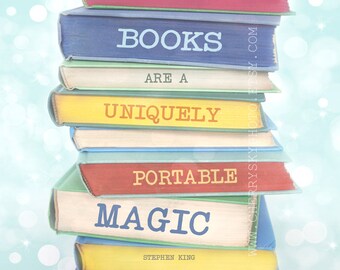 (Image courtesy : etsy.com via Google)
A journey to lands far away
On ships that, to the ocean's seduction, sway
One travels far and free, one wanders into lands barren
As always, the travels come at a winning bargain
One sojourn takes me to the wildness of Africa
Another to the sublime, peaceful land of the Buddha
With James Bond, I've often done the jive
Off helicopters, there are times when I've taken a dive
London and Paris were just a stone's throw for a heart flying free
There were trips on the Missisippi River, with who else but Becky
I've lived the life of an architect, struggling in obscurity
As well as Mrs. Bennett's life of borderline insecurity
There have been so many doors open
Adventures to magical, mythological lands, often spun
Of voyages aplenty on magic carpets, I've had my fill
Many a times, as i pictured with closed eyes, time stood still.
All these magical adventures and journeys, I hold dear
When diving off the helicopter, I did indeed feel fear
It is like being caught in a whirlwind of emotions
When being with witches and fairies, mixing their potions
Life chugs along at its own pace
Bringing with it, many a different phase
The sojourns however, continue, as they will
Every time I turn a page, there's a hidden element of thrill
As I inhale the fragrance of the yellowed paper
As my eyes settle on the words that dance and caper
It draws me into its world, holds me like an anchor
The heart responds to emotions … joy, sorrow and anger
Such is the power of books and they're indeed my friends
When in such lovely company, a journey never ends
They open doors like nothing else does
They do so gently, without much fuss
What would people do, without books to read
Of imagination in one's mind, they plant the seed
They hold the essence of the universe in their lines
A flight of imagination to our earthly minds
Into everything, they breathe life, they are indeed ageless
Without books, life would indeed be Oh ! so tedious
As someone once did so fittingly advise
"Reading is dreaming with open eyes".